About our Company and Misting Systems
All over the Southwest, homeowners, contract builders, real estate commercial enterprises, divisions of government, industrial warehouses, and school districts have chosen MistAir misting system products and services because our misting system company represents quality at the best possible prices.
1. MistAir's Long History
Founded in 1965, Pressure Systems Inc. – MistAir is a third generation of engineers designing advanced pumps, motors, and high pressure cooling systems. Experience counts!
2. The Ice Cube – The ULTIMATE OUTDOOR COOLING SYSTEM
This is an outdoor cooling system which has been created by our engineers after years of testing many types of cooling systems. It can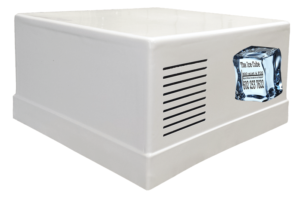 reduce your patio temperature by 20 to 30 degrees. With the thermo-formed refractory insulation it is the quietest system on the market. This system includes anti-vibration and anti-harmonic tube-fasteners. We offer a six-year warranty on the Ice Cube.
3. Top of the Line Equipment and Hardware
MistAir uses only stainless steel mist lines which are warranted for the life of the system. No other misting company offers this guarantee. We use ceramic nozzles, which ensures the consistency of the misting plume.
4. Proprietary Customized Pump System
MistAir has created and manufactured a "total pump system" for both commercial and residential installations. This includes special adaptations to give your system the maximum reliability and longevity:
* Pump revolutions per minute are lowered up to 50%, while maintaining nozzle capacity.
* Operating pressures are dropped 50 – 75% from their factory-run ratings on each pump.
* Incoming water has an "anti-cavitation valve", which creates smoother operation.
* Exiting high pressure water goes through a "pulse eliminator", which prevents shaking.
* Only non-ferrous metal is used in the manufacturing process.
* A constant 10% "by-pass regulator" is added for proper operation.
* A "cooling radiator" is installed on multiple zone systems.
* The electrical system is "weather proofed" and meets existing code.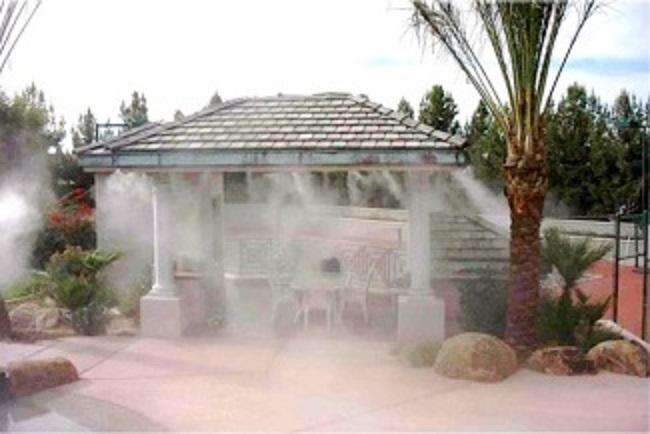 5. Best in Class Warranties
MistAir offers a six-year unconditional warranty on our misting systems if our installers perform the seasonal Spring start-up and the Fall shut down. We also offer a life-time warranty on the misting lines.
6. Ongoing Support & Maintenance
We have a large team who works Valleywide to provide ongoing maintenance, support and upgrades for all of our misting systems. We can also provide service, repairs, and re-engineering for DIY (do-it-yourself) installed misting systems. Contact our team now for a FREE in person consultation or quick quote!