Commercial Misting Cooling Systems for Contractors, Landscapers and Developers
WHY ARIZONA CONTRACTORS WORK WITH MISTAIR
Many contractors, such as landscapers, commercial real estate builders, pool builders, and others are subcontracting work to MistAir to leverage their in-house capabilities without adding extra overhead. In some cases, these contractors are looking for professionals with additional expertise; while in others they need a skilled pair of hands to help them keep up with seasonal demand providing cooling for the hot Arizona summers. Most contractors consider subcontracting for misting services as their long-term strategy designed to create a scalable organization at minimal cost.
In all cases, large contractors choose to work with MistAir because they know they will hire expert installers and the very best industrial cooling mist systems and equipment at reasonable prices. We are licensed and certified. MistAir uses only stainless steel piping that prevents corrosion. Our misting nozzles are made of ceramic, which ensures an even mist. Our industrial grade misting pumps called the Ice Cube come in various sizes and pressure. We guarantee our work with an unheard of six-year warranty.
Building Contractors
"Whether you are looking for luxury, customization, or the basics, look no further than the Arizona Registrar of Contractors. They promote quality construction through a licensing and regulatory system which is designed to protect the public and is dedicated to providing customers throughout Arizona with the highest standard of quality in workmanship and service." (Arizona Registrar of Contractors website) MistAir is a certified licensed contractor, Number 181172, Class CR-5 under Pressure Systems, Inc. our parent organization. We work with building contractors to ensure that their customers understand the importance of misting in the Arizona dry climate and to place the misting lines in an attractive, but serviceable location.
Landscapers
Misting is an essential element to improving outdoor environments in Arizona. Our climate is less humid than normal in most countries. Normal humidity for humans, pets, livestock, and plants is between 40% to 60%. Arizona, especially Phoenix and Tucson, boasts a humidity level around 14%. By providing misting around homes and buildings, Arizona landscaping can be assured plants will be healthy and sustainable, while also providing healthy humidity for family homes or businesses.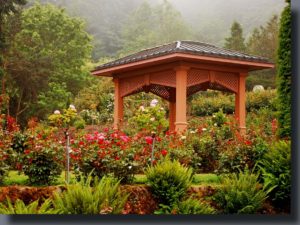 Commercial Real Estate
Arizona has approximately 25 large commercial real estate developers. More information on them can be found in the Phoenix Business Journal.
Commercial real estate developers primarily build large projects like apartment buildings, commercial office buildings, hotels, and so on. Misting for large projects is an essential step for the health and the welfare of all inhabitants and surrounding professional landscaping. MistAir provides misting for walkways, pools, patios and balconies, gyms, and all common areas.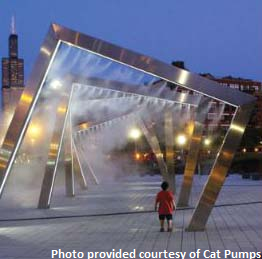 Pool Contractors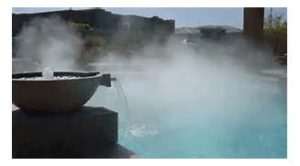 Pool builders are talented and specialized contractors. This profession is constantly changing as more and more advanced products in building custom pools become available. Many pool contractors now use Screenlogic to display the latest innovations in swimming pool construction, sizes, finishings, heaters, remote controls, control panels, cleaning systems, lights, pumps, heaters, and YES – MISTING.
MistAir has been working with most of the large pool builders throughout Arizona and in adjoining states. Whether you are installing a backyard pool or an apartment complex pool, give us a call or ask your pool contractor to contact us at 602 253-6200. Combining misting with a pool adds the necessary humidity for healthy, happy summers in the dry and hot Arizona summers.
Retirement Homes / Nursing Homes / Assistant Care Facilities
As older people are more susceptible to chronic diseases, increasing longevity has resulted in (1) rising medical costs, (2) increasing demands for health services, and (3) ways to live longer, healthier lives. Promoting awareness of the special features of respiratory diseases in the elderly and implementing interventions early are still not common practices.
Misting helps to inhibit respiratory illnesses by dramatically reducing dust, pollen, insects, and

airborne contaminates. MISTING should be included in every nursing home and assistant care facility in the southwest. This is especially true in Arizona where the humidity is abnormally low, ranging approximately 20 to 30 degrees below a healthy moisture level for humans.
Nursing Homes and Assisted Care Facilities can improve Arizona's dry climate for seniors by installing misting on patios, around pools, in gyms, and in all common areas and walkways. MistAir works with assisted care facilities in four states. We offer a 10% discount in the last 2 months of each year and the first two months of the following year. Misting installations are tax deductible for nursing homes, and flexible financing is available.
Save
Agriculture & Husbandry
Pets, livestock, and plants all require moisture in the air. Humidity, or the amount of water vapor in the air, is an important health variable that is easy to overlook… yet very easy to remedy. Ideal humidity is generally described as between 40 percent to 60 percent. When humidity is higher than this, as is common in the summer, it can contribute to the growth of mold, dust mites, and fungus, making it particularly dangerous for people with asthma and allergies. Low humidity is equally dangerous, however, and may even lead to serious complications to your health and the health of your pets, livestock, and your plants. MistAir has installed cool misting systems in barns, horse arenas, chicken house, kennels, and fenced pens for large livestock.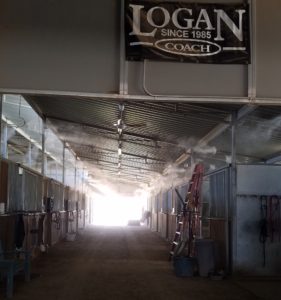 Grocery / Produce Misting
Mist Air, with the tag line of Water @ Work, introduced misting to Arizona and the Southwest. We are still an industry leader in this field. Recently, we have expanded into Grocery/Produce misting which is essential for perishable, fresh vegetables, and fruits. Research has shown that misting produce results in better Vitamin C retention and improved hydration. Also, customers may make purchasing decisions based on how attractive they find fruit or vegetables.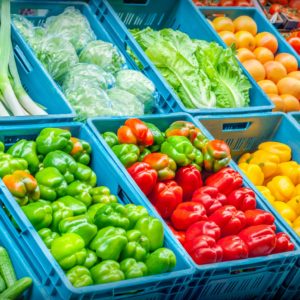 Greenhouses
Across the Southwest, MistAir has installed misting lines in many greenhouses for professional landscapers. We are an active member of ALCA – the Arizona Landscaper Contractors Association. This organization provides training and certification programs such as the "Sustainable Landscape Management (SLM) program. ALCA then posts the "certified" individuals on their website to promote to Community Management Companies and to HOA Boards.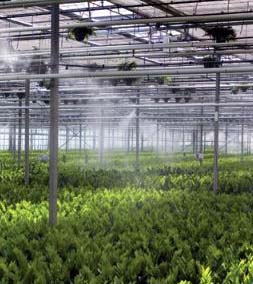 MistAir is the oldest and most qualified misting company in Arizona. Experience Counts – Choose the BEST for your Commercial Cooling System needs! Click to call now!